Contact our pool company for a free estimate.
Mention our ad and receive $25 off your second month's pool maintenance cleaning service!
Get Quote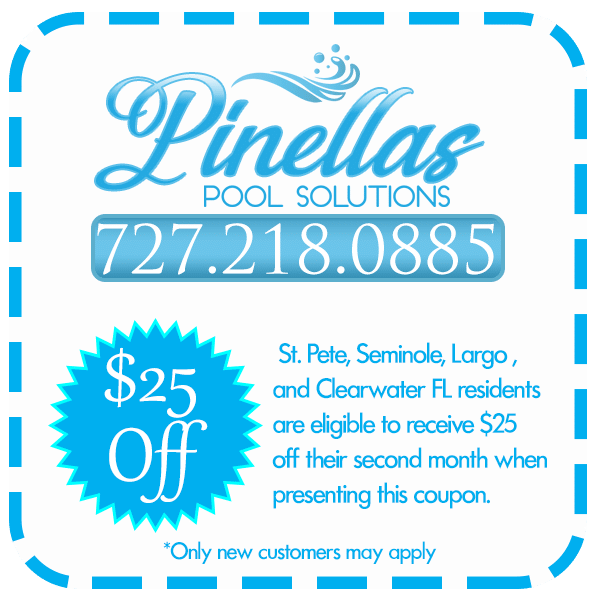 At Pinellas Pool Solutions you will see your pool expert from week to week during regular maintenance visits. This professional becomes familiar with your particular pool equipment issues and will keep a watchful eye on your pool's chemical and filtration needs.